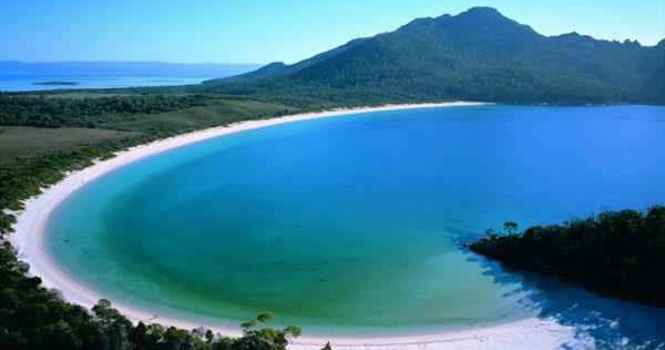 Lombok Island has many beaches that can be used as your holidays destination with your family and loved ones. Lombok not only has Senggigi Beach and Gili islands, because there are many other tourist destinations that you can visit while on Lombok island, and certainly no less interesting with the other tourist destinations, one of which is Selong Belanak Beach.
Selong Belanak beach is one among the many beaches in the south area of Lombok Island, Central Lombok regency, West Nusa Tenggara, this beach has fine white sand and when it fused with the sea water, the white sand becoming hard. In addition to the sand can harden, Selong Belanak also has two kinds of waves, in the left hand presenting a calm waves and on the right side presents a rather high waves. Therefore, on the right side is often used as a surfing spot, especially by foreign tourists. Not only the beauty of the beach, in Selong Belanak we can also do culinary. We can enjoy the catch of marine fish community in the form of fuel sold by mothers of the local fishermen on the beach.
Selong Belanak beach is a beach that must be visited if you were in Lombok. The water is clear, gently sloping beaches, length shoreline, and the cluster of towering green hills around him is the perfect painting. For those of you who want to stay around the coast, there are several hotels in this area ranging from homestays to luxury villas.
How to get there
The routes to get Selong Belanak from Mataram city center was very easy and of course with full hot mix road. Only about 60 kilometers by passing Gerung, by pass Lombok International Airport. Next, turn right at the intersection Batujai. After meeting the T-junction, take a right, straight through the village of Bonder, Mangkung village and arrived at Selong Belanak village. Before arriving at the gate Nature Selong Belanak, no fork, take the left and straight. From there we will find the road to decline. The decline of the street we could see a view of Selong Belanak from heights. After passing this instance we meet again with the fork, now from this junction turn right and came in front of Selong Belanak Beach.
Related Posts