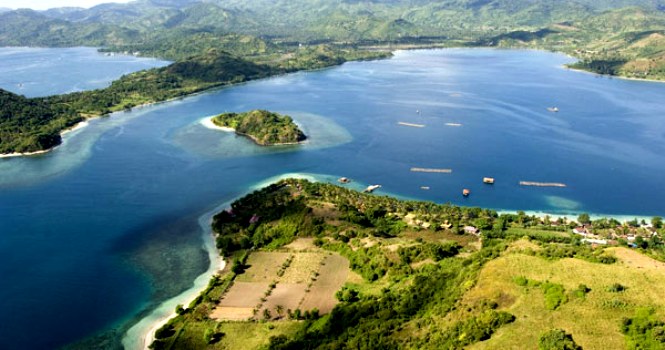 Gili Asahan is a heaven for Diver lovers because there are some spots that are excellent on Lombok island, West Nusa Tenggara Province. Among many of the Spot, one of the most visited is the Secret Garden. This spot has a fairly fast flow of water so you have to be careful and pay attention to the direction that is said by the guide. For underwater photography hobbyist, secret garden has a visibility of about 25 meters, clear enough to photograph a variety of coral reefs and beautiful fish milling around us. Here we can see nudibranchs are often the target of divers because of its beauty.
In addition to the Secret Garden, here also there Sanking Point which has dynamic characteristics of the waters, sometimes calm sometimes have current. Here you can find the fish that have variegated colors, soft corals, hard corals, anemones and many more. With 25-30 meter visibility makes it easy for photographers capture the beauty of this. Furthermore, there were no less captivating Spot, namely Belangan, here you can find a cluster of coral pinacle with a diameter of 2 m and a height of about 5 m. We can find frog fish and lobster. Although the range only just of 10-15 meters visibility, but Belangan is still interesting to be explored. Belangan also suitable to be a dive spot at night. If it's a full moon, it is possible the moonlight will penetrate under the waters in a certain depth. There are cuttlefish, crustaceans, crabs, fish farrago can be encountered here.
In addition to diving and snorkeling, you also can enjoy the natural beauty of Gili Asahan which is fairly quiet. Gili Asahan also endowed the hills that you can climb. Gili Asahan presents a diversity of fauna. There eagle that accompany your holiday in this island. The communities is also friendly and always welcome to the tourists who visit this dyke. If you're lazy to move and want to enjoy the time seemed to slow in Gili Asahan, we can relax while looking at the beautiful sunset panorama. To reach Gili Asahan we had to cross by boat for 10 minutes from Sekotong.
Related Posts