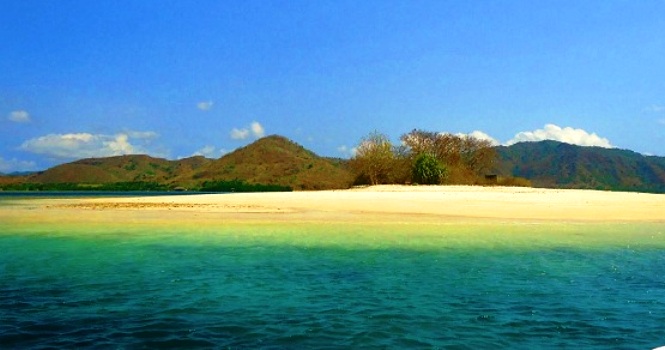 Gili Kedis is a small island located in Sekotong, West of Lombok. Gili Kedis has a very small size if we compared with the other Gilis located in Lombok island, with the right and left sides measuring no more than 100 meters. On this island you will be pampered with a range of coral were nearby beaches, small and beautiful fish with its free play near the reef, you do not need to dive to see the beauty beneath the sea because the sea water was very clear and clean. On this island you can freely swimming, snorkeling and sunbathing.
Some tips for traveling to Gili Kedis is bringing lunch to eat and drink on the island because there is no food stores. If not stay, try to bring a lot of mineral water, because sunlight is abundant there. You are required to bring a camera to take a beautiful moments in Gili Kedis not be missed just like that. Sunrise and sunset are the most exotic sights that you can capture on this island. Here there is no ATM, so if you want to rent snorkeling equipment you can only pay with cash.
There are two ways to get to Gili Kedis. The first is by boat from the Lembar port about 60 minutes. While the second way is by using the land line through Western Sekotong area in Tawun then crossed by boat for 15 minutes.
Related Posts