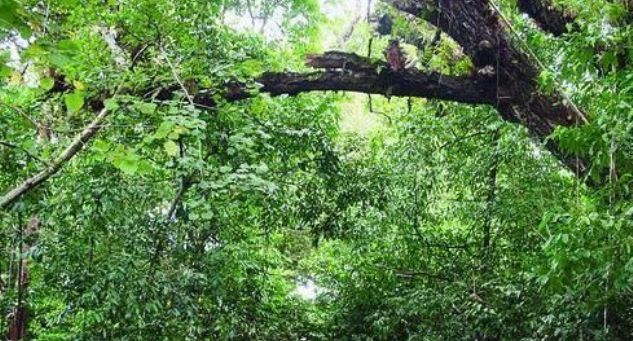 Sesaot tourist area is one of the natural tourist destination located in the Narmada region. Sesaot is one of the tours of protected forest which is located approximately 5 miles north of Suranadi park districts of Narmada, West Lombok, West Nusa Tenggara. These attractions offer a natural feel that is perfect to unwind during the activity. Sesaot protected forest has an area of ​​approximately 5999.2 hectares. Covering an area of ​​5,935 hectares of protected forest and the rest is forest, including tourist areas. From the total area, 43 percent is made forest ​​and the remaining is a natural forest.
In the middle of Sesaot there are Aiq Nyet river with stone that has a large enough size. forest conditions are still very natural with a source of water comes from Mount Rinjani makes the water flowing in the river looks clear so much visited by the people in Lombok Island and outside of the region. The river is said to be regarded as one of the sacred rivers in Lombok because the water comes from Mount Rinjani which became his settled place of the gods, and some even say that the water is believed to cure various skin diseases. In addition, the water in this river never dry despite a long dry season.
For those who are interested to traveled in Sesaot, you can set up camp around the site. Sesaot protected forests are also often used for both outbound activities for students and office employees. Contour of the land, clear water and a variety of trees make this location fits into the play at the same time test the cohesiveness of the team. No wonder if Sesaot crowded during long weekends and holidays school. Forest surround this became quite a fun activity. Gurgling overwritten you will see how this gives life to the forest area. After tired of walking around, you can rest while buying food provided vendors in tents, such as satay bulayak, plecing, chicken taliwang, and other Lombok typical foods. To reach this place, you can use public transportation from Narmada, but better you should use a private vehicle or rent car. The travel time will not be long because of the Narmada located adjacent to Sesaot.
Related Posts